The weather forecasters were talking about us getting hit with a "Nor'Easter" today. Our area was supposed to get 3-5 inches of snow.....yes I said snow. In OCTOBER!!
Guess they were right.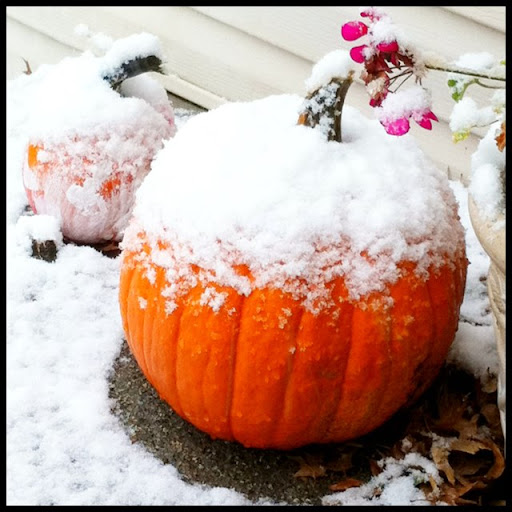 Keeping this short since I'm blogging from my ipad while on the couch that's in my kitchen (we're painting the family room), oh and did I mention the power went out???
I'm dreaming of a white Halloween...