Since today's date happens to be 11-11-11 I decided I might as well blog.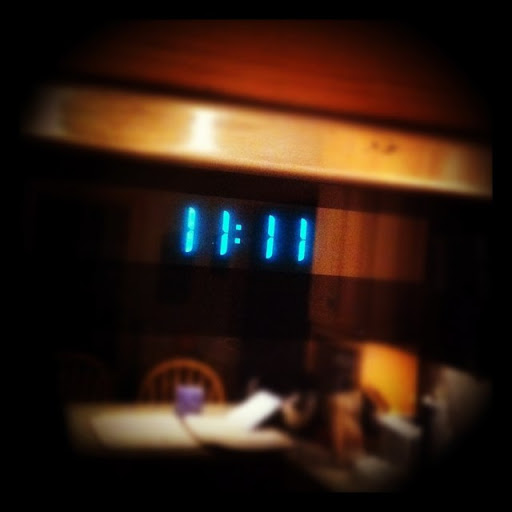 This week I realized it was Novemeber, (no wise cracks, thankyouverymuch)
& that I had to kick it into gear & do some Christmas shopping. This month is a busy one with everyone's schedules & the girls have a number of days off from school for one thing or another so I'm limited in the days that I can shop without them around.
If you have
"Instagram"
& follow me, you might have noticed my constant posting. I have been a little obsessed you might say. Not sure when it became an "obsession" but when we went to Florida in August I took so many pics with my iphone & "Instagrammed" them. I printed those pics & hope to make them into a mini album. (Yes I realize I never posted any vacation pics...
still interested?)


I am happy to announce that as of late last night, Joe finished painting the family room. After staying up very, very late cleaning the room & replacing the couches, I can share some pics.
Family Room
BEFORE:


and Family Room
AFTER:



This wall had a few pics on it but nothing eye catching for the size wall it is.
I've been scouring Pinterest for a nice collage of frames & have gotten ideas. Today I scored a nice assortment of frames in all different sizes to add to this. It might take awhile since I need to decide on which pics for which frames & then arrange them nicely....I have until Thanksgiving. Wish me luck!!